Certification Services
Why Certify…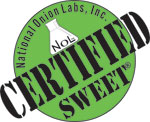 NOL's Certification Program provides growers with an internationally recognized quality standard to promote the flavor qualities of their fresh onions. The NOL process and the NOL trademarked logos are widely recognized in the market as a symbol of scientifically validated eating quality that provides consumers with a reliable and consistent assurance that their purchase will provide the great flavor qualities that they are seeking.
In turn, the Certification Program adds a level of confidence in a market where there are no other flavor standards.

The NOL Certificates issued to successful growers enable the NOL certified field lot to be promoted with the Certification Marks Certified Extra Sweet®, Certified Sweet®, Certified Medio™, or Certified Sizzler™ .  Which mark is appropriate is based on the results obtained and the certification remains appropriate from harvest through to the marketplace for the duration of the certification period which also varies based on the results attained.  The current status and expiration date for any certification can be found here.
How to get Certified….
A simple phone call or email to National Onion Labs will allow us to begin the process to identify the actual flavor qualities of your onions. In general, the 10-step process involves:
1)      The grower sends NOL:
an approximate area (in acres/hectares) of the onion fields to be certified;
farm location details;
names of the onion varieties to be certified; and
estimated harvest dates per field and variety.
2)      Once this information has been received, a contract will be prepared by NOL which details the terms and conditions of the available flavor certifications.  Once agreed to NOL will arrange one of our scouts to be able to meet your harvest timeframe.
3)      A NOL scout will GPS map the onion fields to be certified.
4)      GPS sample location ID's are prepared to ensure all onion samples are accurately collected according to specific field locations.
5)      1-5 days prior to harvest, onion samples are collected at those GPS's sample location sites, packed and sent to NOL's laboratory for testing.
6)      When your onion samples arrive at NOL they will be identified, sized, and weighed before beginning the process of chemical flavor analysis.
7)      Pyruvic Acid (Pungency)  and % Brix are measured according to standard procedures and provided in your field results.
8)      In addition to pungency, the tests which directly measure the consumer taste experience of heat, flavor strength, after-taste and sugars are conducted as a part of NOL's trademarked Pungency Plus™ program. Specifically, these tests are; Lachrymatory Factor (LF), Total Sugars – (% glucose, sucrose and fructose) and Thiosulfinate Profile.
9)      NOL field certification (Certified Extra Sweet®, Certified Sweet®, Certified Medio® and Certified Sizzler®) is calculated according to the field's average pyruvic acid levels, with consideration given for the other chemical flavor measurements from the onion samples taken from your fields.
10)   NOL sends the grower a formal "Notice of Field Lot Certification" that indicates the appropriate certification rating for that field, along with a field map showing the spatial distribution of the individual samples, and their results, along with a copy of the test results.
When to get Certified…..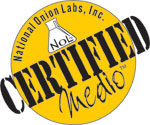 NOL encourages all growers to arrange certification with us as soon as possible. And once certified – we recommend that you stay certified!  NOL has been servicing a number of growers for more than 10 years.  These growers are able to consistently improve by knowing their real flavor quality and understanding why they are obtaining the results that they are obtaining.  This knowledge empowers these participating growers to demonstrate to their clients and consumers their results based on NOL's independent assessment performed using scientifically validated methodologies. This advantages those growers as they can assure their customers that they have done everything possible to meet and exceed the market's flavor expectations.
In turn, t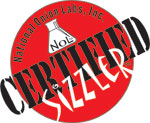 he certification process provides each grower with unique insights about the flavor effects that field and variety selections and crop management processes have on their crops. Those insights become very powerful tools to help them to make better informed crop and harvest management decisions that will enable them to maintain or improve the quality characteristics they are seeking to achieve. Knowing and learning from their past results on in field and a between field basis empowers them to realize the certification ratings they are seeking next season.