Links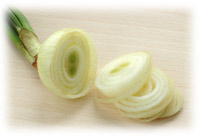 National Onion Labs, Inc. is an independent research and consulting company specializing in the flavor characteristics of onions – specifically sweet onions.
We also hold memberships and affiliations with the following:
Expand
|
Collapse
This page is not intended to be an endorsement of any kind. To our customers and clients, if we omitted a link to your website, please help us correct that by calling 912-693-9060 or email to info@onionlabs.com.